Easel Child Theme – High Society
on
January 19, 2011
at
8:45 am
and modified on July 25, 2014.

at 9:28 am
Here's a new child theme for Easel, @WindSpiritsGN named it for me, it's High Society. I got some idea's from other themes available for WordPress to put it together. (love GPL) although I didn't directly steal their images cause they way the other themes implemented them was .. *shudder* not very well thought out.
This is for Easel 2.0+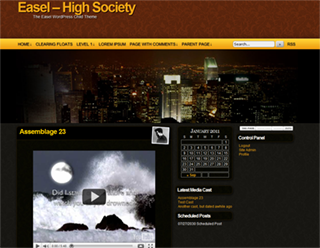 You can download the child theme here.